Mini Dumpsters of Fresno
If you are looking to rent a dumpster from a reputable company that can fit your practical and financial needs - Mini Dumpsters of Fresno have you covered. We provide simple to use online booking system that allows you to rent a bin anytime you want, all on your convenience. Mini Dumpsters of Fresno has dumpsters that you can rent for any residential or construction clean up you will decide to do. It's our mission to make the process of renting a dumpster simpler and more efficient than ever before, while keeping our dumpster rental prices low and our standards high. When you trust us for your waste removal needs, you can rest assured you'll receive your dumpster on-time and that our team will be here for you should you have any questions throughout the process. We are the right choice for local contractors and homeowners alike in need of a dumpster rental service and we got your back for any kind of clean up you might need. Our containers are the ideal waste containment and removal solution for junk and waste of all types. Below you will find dumpster rentals ranging from 7 - 16 yards. Use our sizing guide below to find the right dumpster for your project and book it via our online reservation system.
  Dumpster Rentals
Dumpster Rentals
Mini Dumpsters of Fresno is the top dumpster rental service in town. We offer dumpsters in various sizes to cover any project you might have. Whether you are hauling dirt, concrete, sod or junk, we have the right dumpster for the job. If your job requires extra manpower or machine power, check out our tractor services. We also offer a single item pickup if you don't need an entire dumpster to get the job done.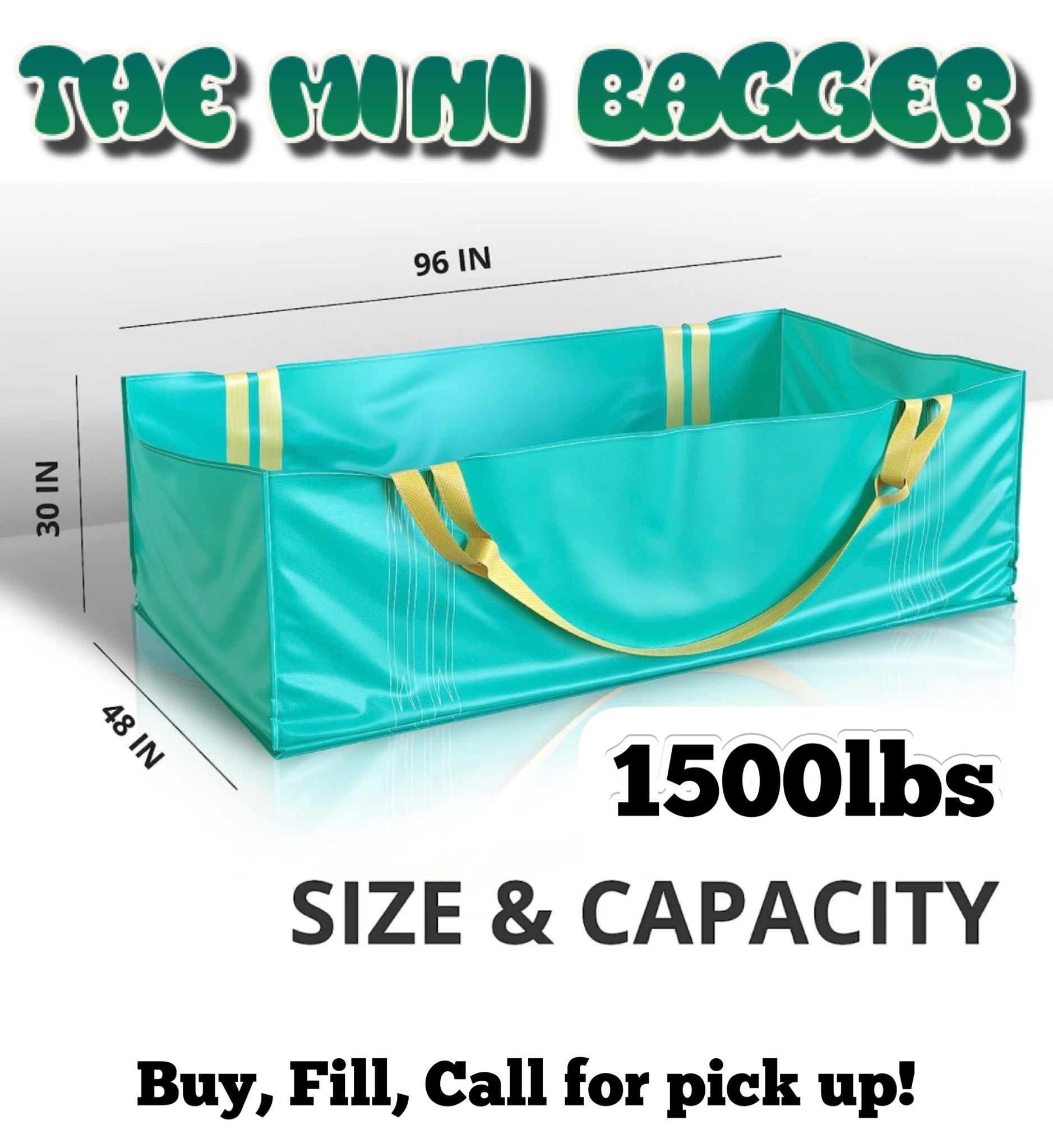 The Mini Bagger, Dumpster in a Sack!
The Mini Bagger is a unique waste disposal solution offered by Mini Dumpsters of Fresno, designed to provide a convenient and cost-effective way for homeowners and contractors to get rid of their waste. It consists of a heavy-duty, tear-resistant bag made of durable woven polypropylene that can hold up to 1500 pounds of debris, including household junk, construction materials, and yard waste.
Using the Mini Bagger is simple and hassle-free. First, you purchase the bag from an our online store. Then, you fill the bag with your waste and debris, making sure that it does not exceed the weight limit. Once the bag is full, you schedule a pickup online or by phone, and Mini Dumpsters of Fresno will send a truck to collect the bag within three business days.
The Mini Bagger is an environmentally-friendly waste disposal option, as it helps to reduce the amount of waste sent to landfills by diverting it to recycling and waste-to-energy facilities. It is also a cost-effective alternative to traditional dumpster rentals, as you only pay for the bag and pickup service, without any additional rental fees or time limits.
Overall, the Mini Bagger is an innovative waste management solution that offers convenience, affordability, and sustainability to homeowners and contractors looking to dispose of their waste in a hassle-free
Order your Mini Bagger or Schedule a Pickup
Looking For Other Service?
We Take Just About Everything
Some examples of the junk we haul away include
Refrigerator Disposal

Garbage Removal

Mattress Disposal

Foreclosure Clean Outs
Construction Waste Removal

Yard Waste Removal

Trash Removal

Appliance Removal
Television Disposal & Recycling

Furniture Removal

E-Waste Disposal

Hot Tub Disposal
DUMPSTER RENTAL FOR DIRT, CONCRETE, and SOD
Dirt, Concrete, Sod, or Asphalt, this type of material is charged differently, do to weight. The materiel can not be mixed. For example, concrete only, dirt and sod only, asphalt only. No trash can be mixed in any of theses loads. The 7 cubic yard dumpster is the only size dumpster we can use to haul your heavy material. If you are needing multiple loads, ask us how we can offer you a discount.
Try our very popular, 25 Minute Curbside Pick up
Junk Removal Made Easy
Don't have much to toss? Try our Curbside Pick Up Service. Will drive up, drop a dumpster at your curb for 25 minutes, you load it, and when your 25 minutes is up, we load the dumpster back on to our trailer and drive away
Quick, fast, and super easy!
Click on the video for more details!
Order Curbside Service Today!
Fresno Bobcat / Property Cleanup
Do you own a vacant lot, property, an office building, or a rental house? Mini Dumpster has the equipment and manpower to make your property look the way its suppose too. Bobcat tractor services also available to help you with those bigger and heavier projects and loads. Give us a call for a quote today!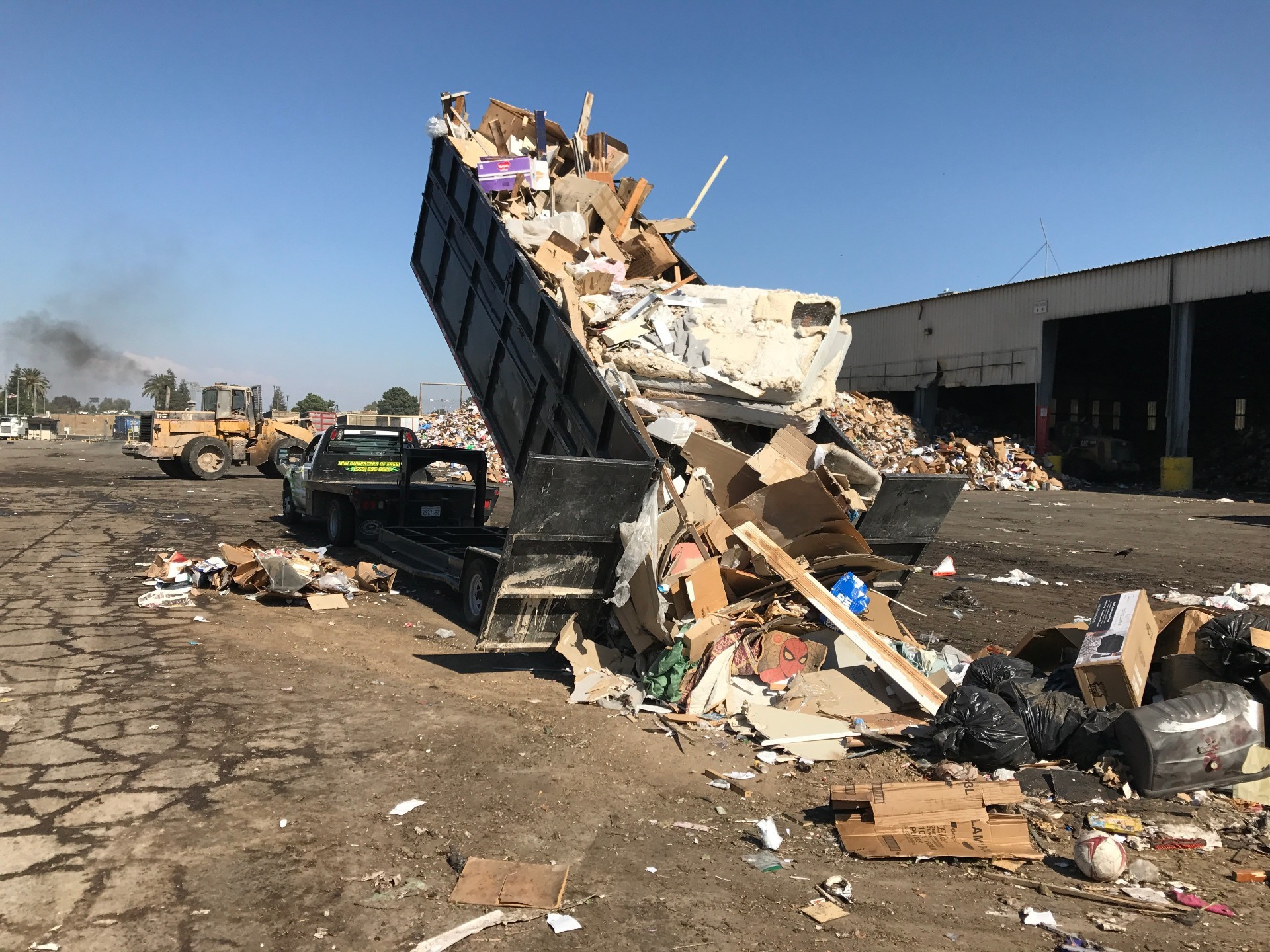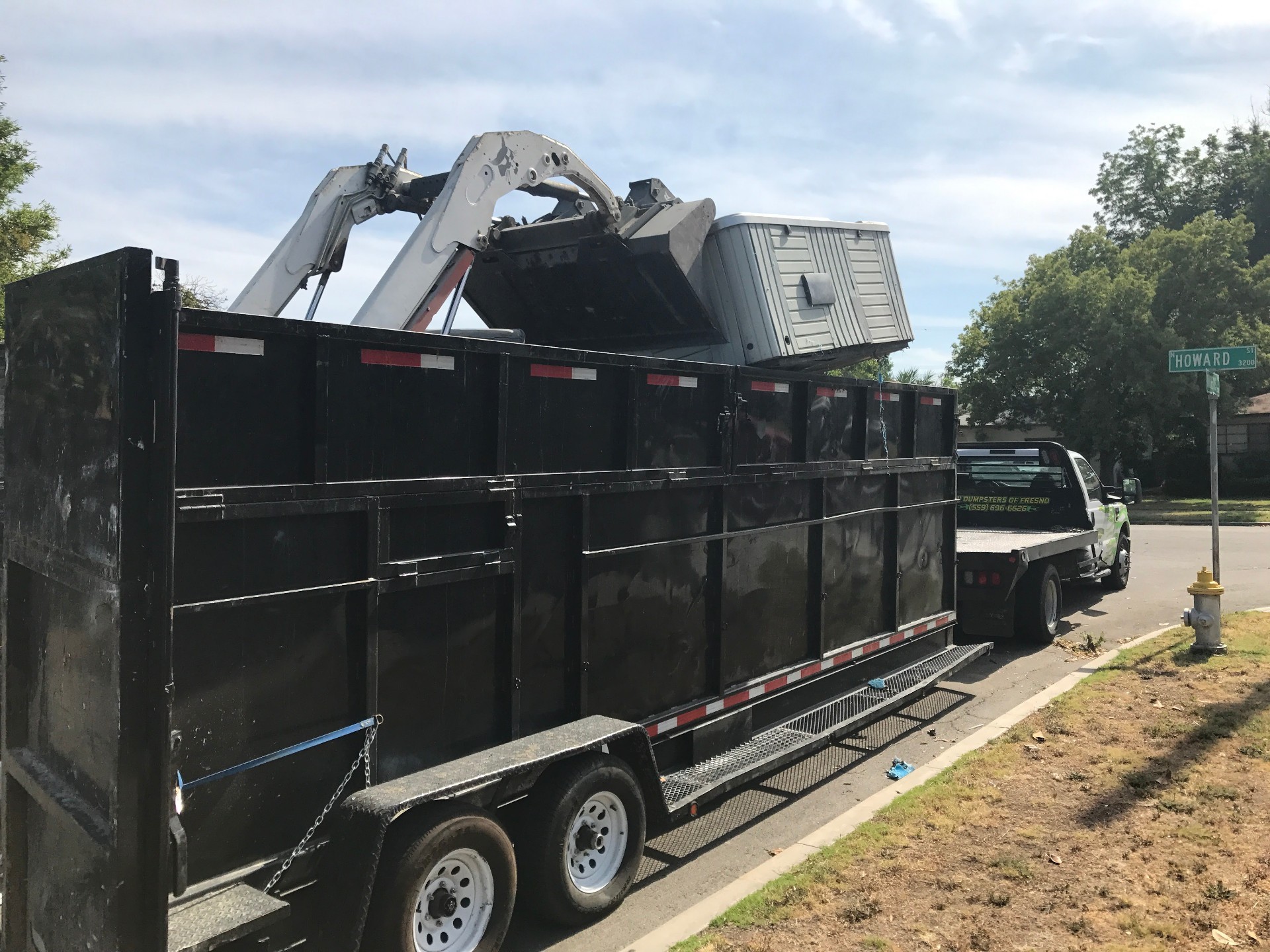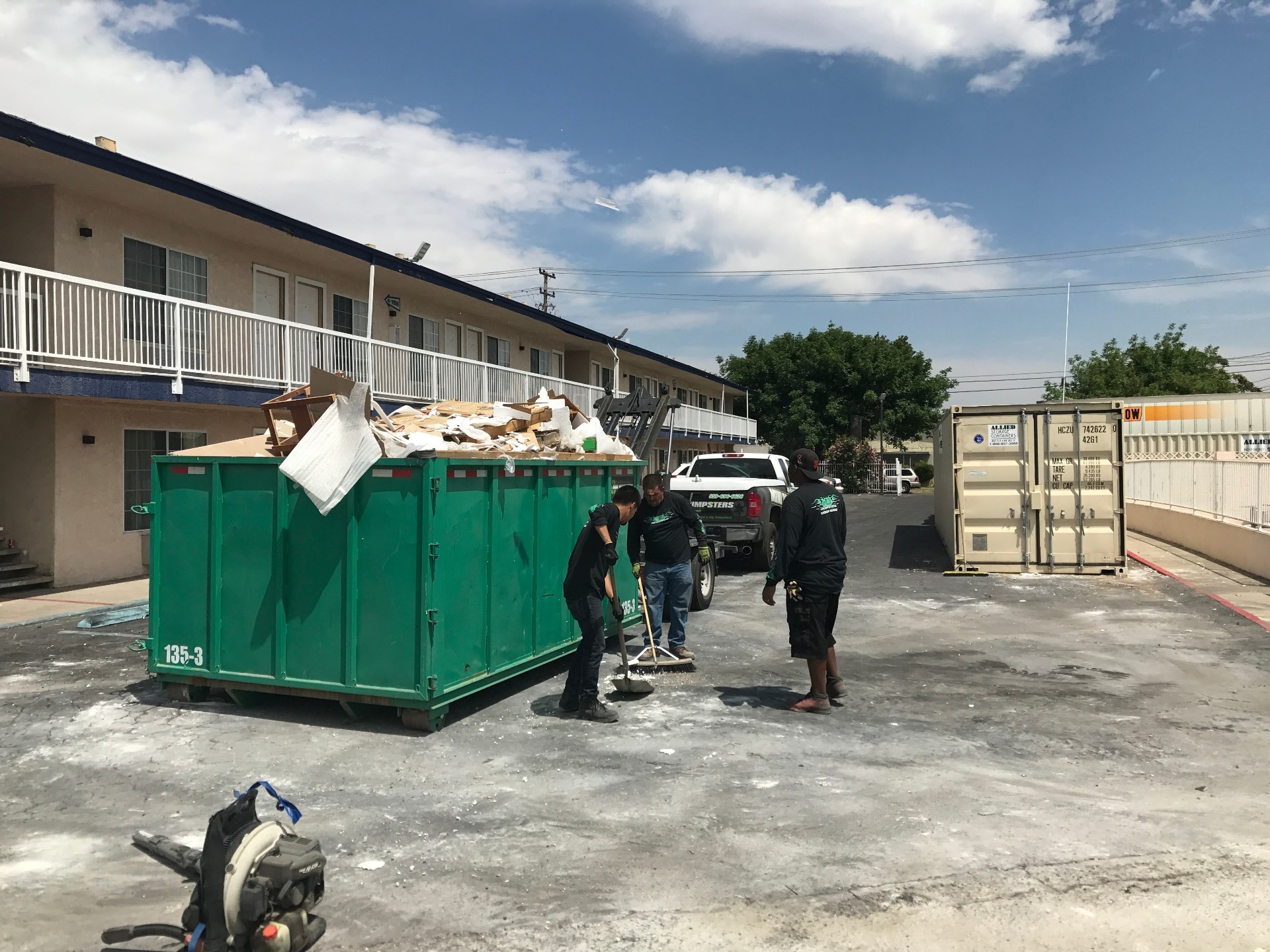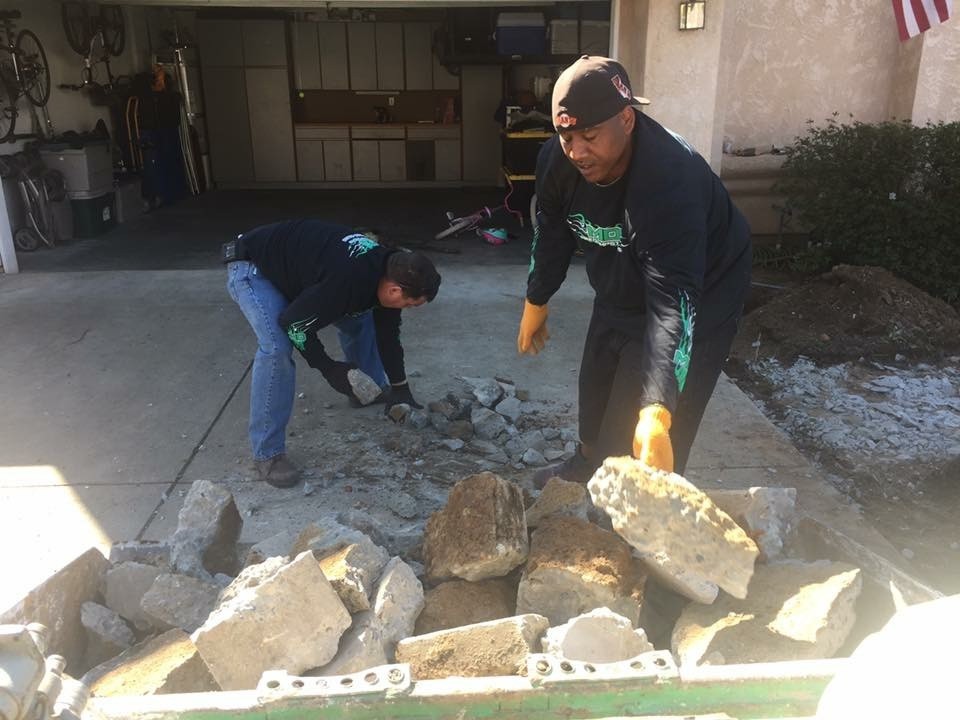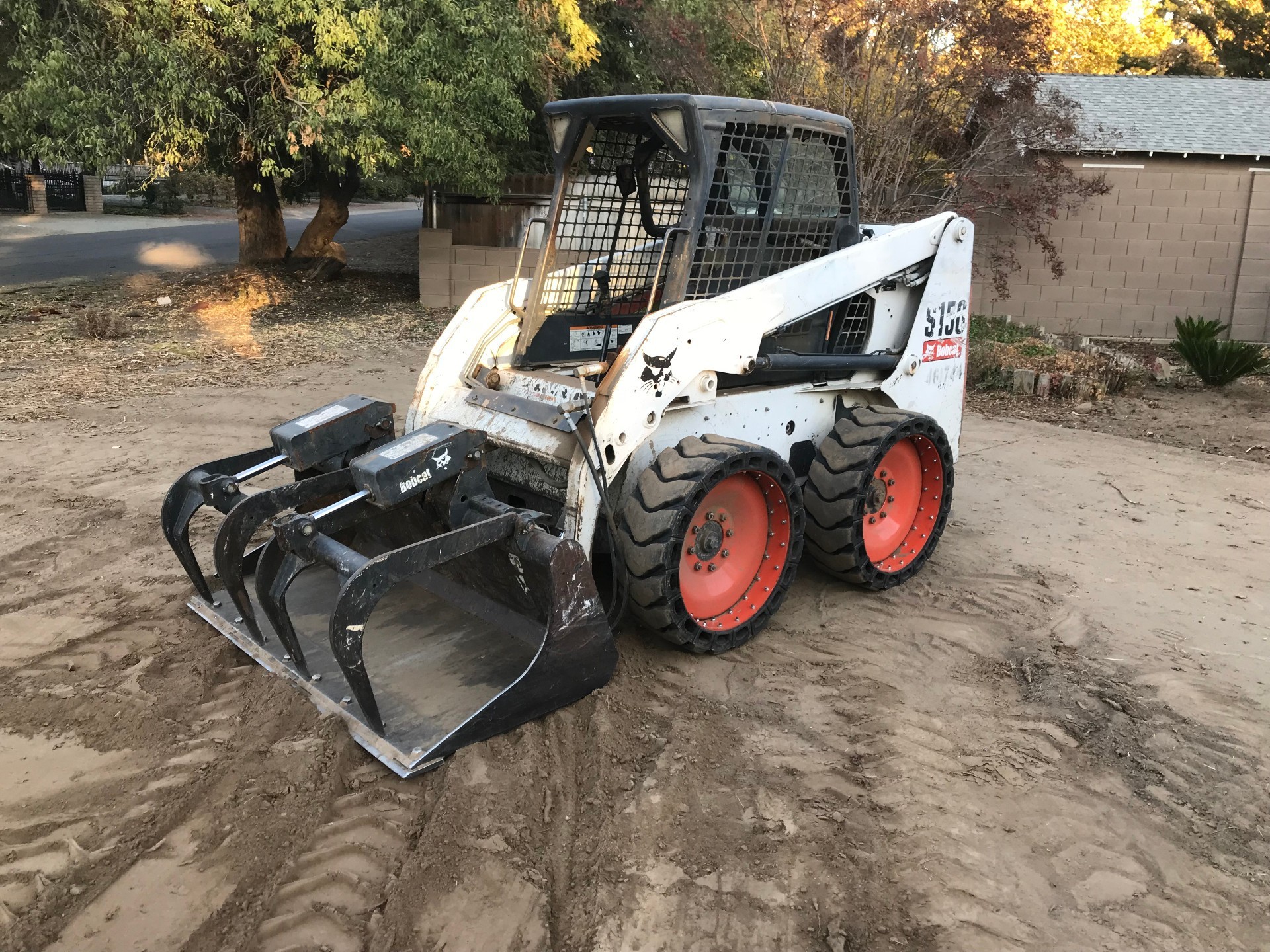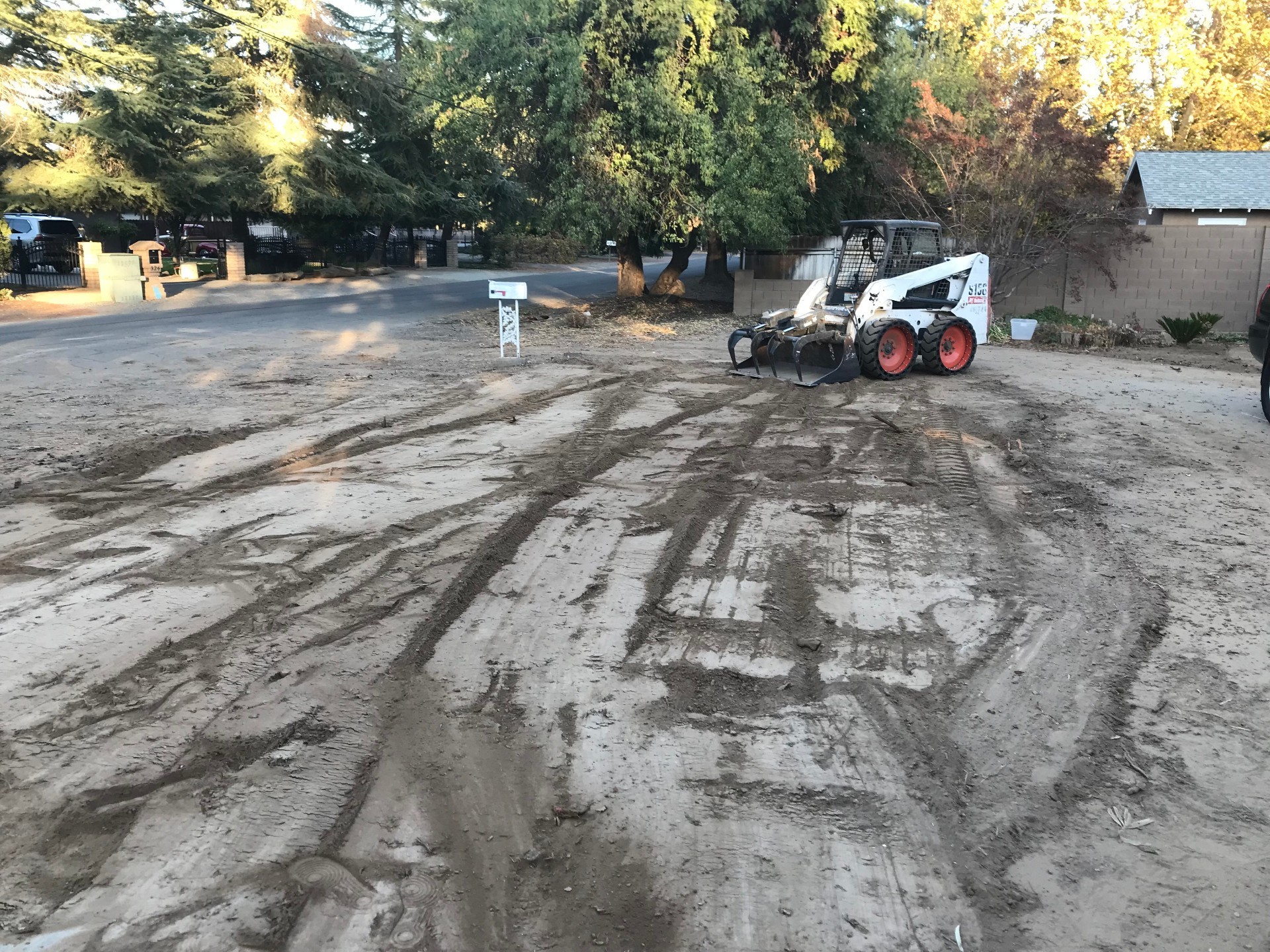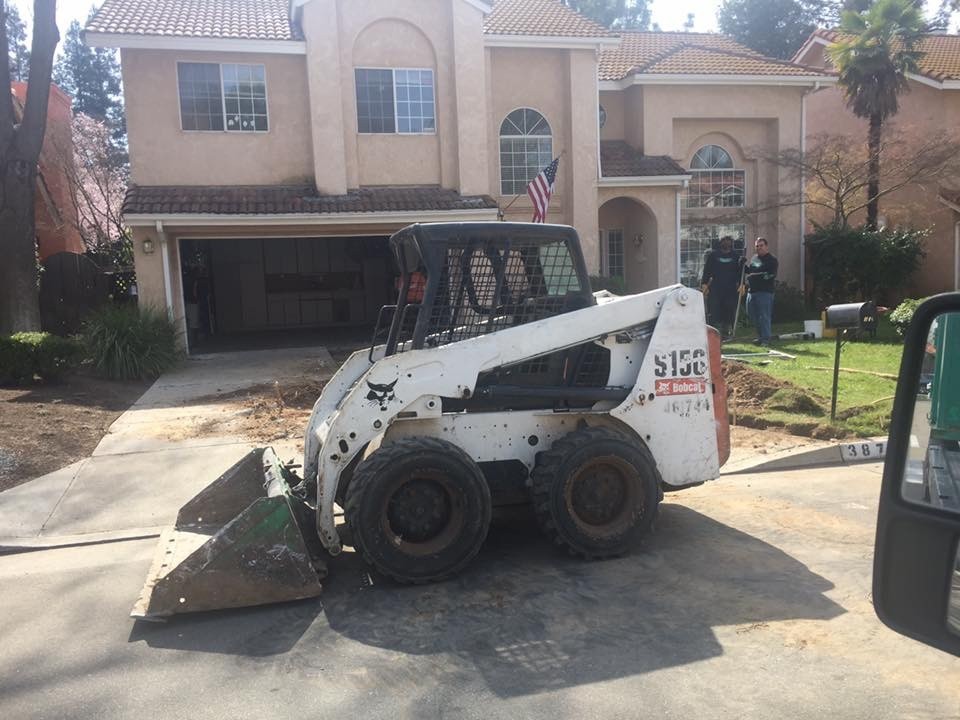 The Easy Guide to Mini Dumpster Rentals in Fresno, Ca.
How to find the right mini dumpster rental services?
California dumpster rental services have become extremely popular in recent times. It's extremely important to do your due diligence on the rental company or rental services that you choose to use.

If you're in or around Fresno, California then you're in the right place!
We are the top rental provider and make it easy to get a mini dumpster rented to you in no time. With top reviews, multiple delivery areas and services, we are the best choice.

Understanding what dumpster rental size is right for you.
Firstly, make sure you know the type of waste, materials or junk that you need to place in the rented dumpster. The top mini dumpster rental pro's always recommend choosing a larger dumpster if you're unsure what it's going to take to get the job done. Trust us, the last thing you want is have to rent another dumpster last minute. (as if hauling junk with one dumpster wasn't already fun enough!)

Secondly, find out what type of materials you'll be using the mini dumpster for.
This step is simple enough. You just need to be aware of what materials not allowed in the dumpster. Make sure to know the area where the mini dumpster can be placed where it is easily accessible. Remember, do your best to not overfill it! Knowing this information ahead of time makes our rental process a breeze.

Now You're Ready!
Choose the mini dumpster rental that is the best fit for your project. Once you identify the mini dumpster best fit for you, just click ADD TO CART. Next, you just need to choose your date(s) and times for delivery and pickup!

Need help getting started?
Don't worry! We have full services that can help with small to large junk removal projects. We are a mini dumpster rental company that goes above and beyond by assisting you with almost any task. Whether it's a single item pickup, junk removal, or even tractor services that are required to help you out, we can help get the project done. Feel free to contact us if you aren't sure what it's going to take or need guidance from an expert removal & rental specialist. Give us the details of your junk removal or mini dumpster project and we will recommend and assist with scheduling the task. Give us the details of your junk removal or mini dumpster project and we will recommend and assist with scheduling the task. We currently serve Fresno, Visalia, and surrounding areas.
24/7 Availability
Mini Dumpsters of Fresno's rental services is always accessable online. Make your selection, schedule dropoff and pay for services anytime of the day, at your own convenience.
On Time Delivery
You can always count on your dumpster being delivered ontime, you choose what time works best for your schedule. All of our drivers and junk removal specialist are trained professionals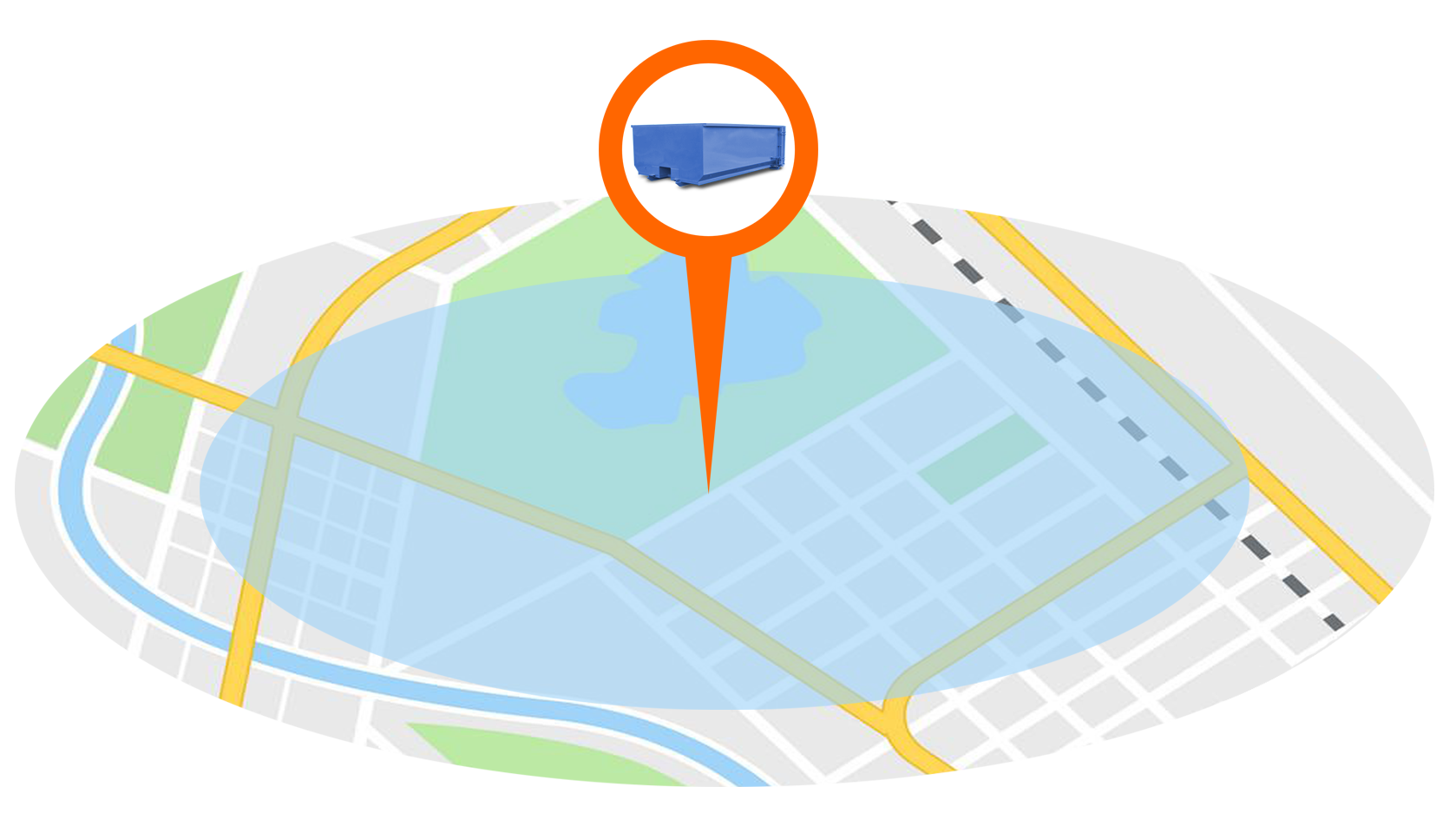 Dumpster Rental Service Area
Proudly serving Fresno, Ca. Madera, Ca. Sanger, Ca. Visalia, Ca. Clovis, Ca. and many foothill communities
Book Online Now